Personal visit
Tell us about yourself and we'll introduce you to a professor, coach or director in your interest areas. You'll also tour campus with a friendly current student.
Virtual visit
Watch our short virtual tour—then talk with an admissions counselor, professor or coach in your interest areas.
 
Saturday visit
Join other students and families for a morning campus tour. Then catch short presentations from professors and admissions staff.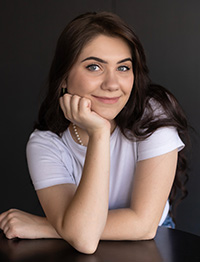 "I'm interested in political science and theatre. When I visited other colleges, they told me to focus on one or the other. At Wesleyan, professors told me, 'Yes, you can do all that and more!' Everyone was warm and I felt like they wanted me here."