Pi Mile Fun Run
The Nebraska Wesleyan University Math Club holds their annual Pi (π) Mile Fun Run around March 14 each spring. Participants run or walk the  approximately 3.141592653 … miles on the Nebraska Wesleyan University campus in Lincoln. We they finish, each runner receives an ENTIRE pie! This is a great chance to celebrate Pi (and pie).
This year's Pi Mile Fun Run is on March 23, 2019 at 10:30 a.m.
Check-in begins at 9:45 a.m. in front of Olin Hall
Cost is $5 for students, $10 for non-students.
You will receive Pi temporary tatoos and a delicious pie!
Download this registration form to enter. Registration deadline is March 19, 2019 at 4 p.m.
Please join us!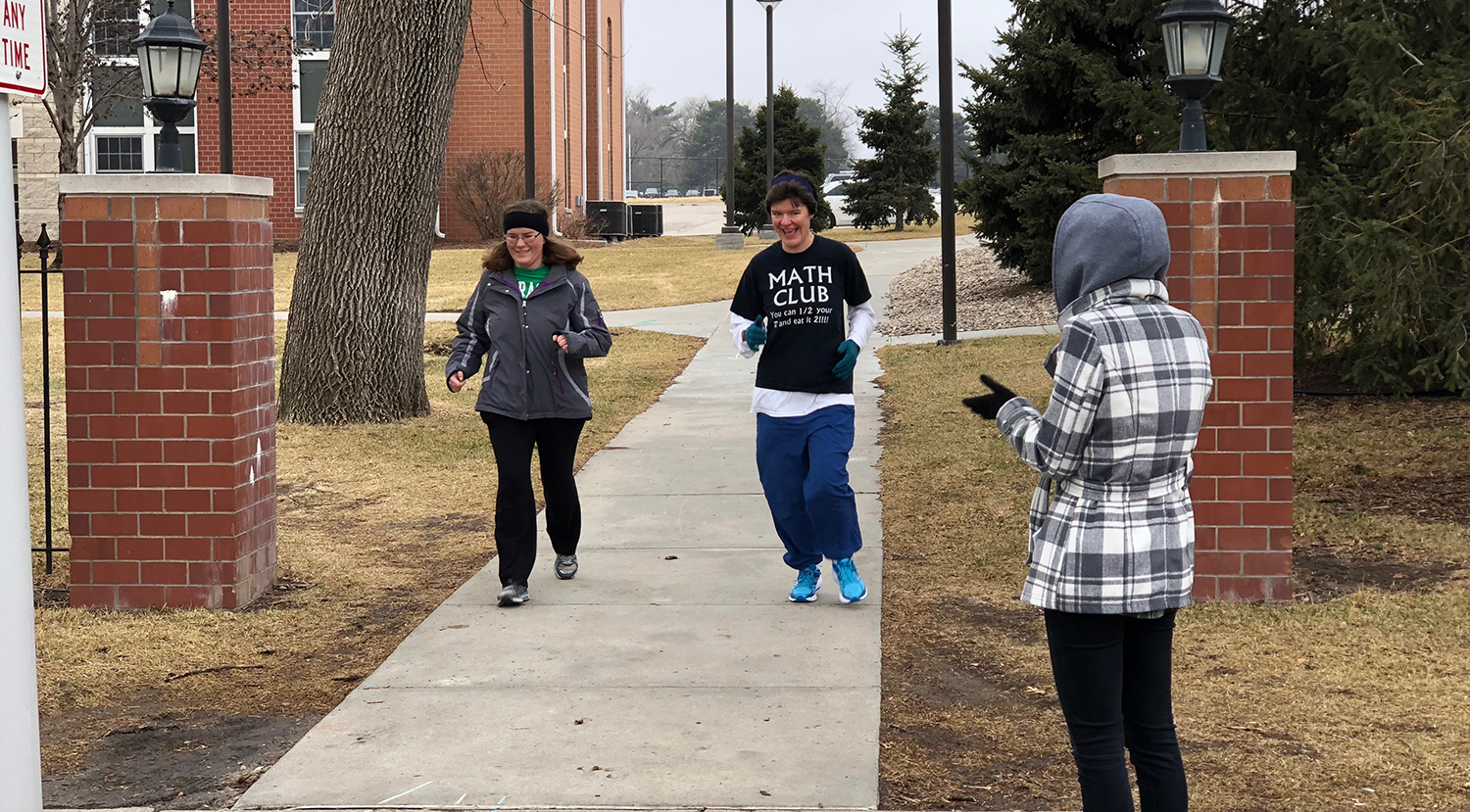 Contact or visit us
Mathematics Department
Connie Thorson, Administrative Assistant
Smith-Curtis, Room 311
Lincoln, NE 68504
(402) 465-2233
office
cthorson

[at]

nebrwesleyan.edu