The Curious Incident of the Dog in the Night-Time
For young Christopher, math is an open book and people a murky mystery. When the neighbor's dog is killed with a garden fork, Christopher investigates and embarks on an odyssey of the mind and the heart. Based on the best-selling novel, this hit play uses stunning visuals to take us inside the world of an autistic child.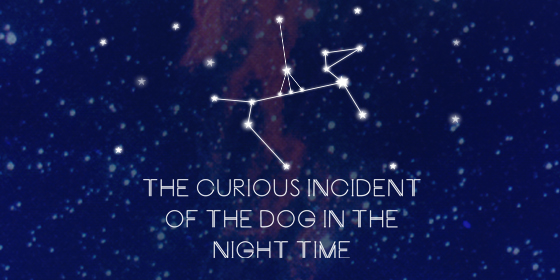 Box Office
Open Monday–Saturday 3–5 p.m.
(402) 465-2384, theatre [at] nebrwesleyan.edu
Musical Ticket Prices
Adults $17.50
Seniors $12
Students (K–12, college) $12
Play Ticket Prices
Adults $10
Seniors $7.50
Students (K–12, college) $7.50
48th St. Cabarets $6
Ticket purchases are nonrefundable. Tickets may be exchanged for a different date with a day's notice. Late seating for any production is not guaranteed and is at the discretion of the director and house manager. We recommend arriving 10 minutes prior to show time.