Innovation Open Houses
Register today and join us to learn how innovation can be instilled in your life and workplace. 
Whether in business, nursing, social work or any career field, innovation is a skill you can apply in your job and life. Learn how to leverage your passions to set and accomplish your goals. Connect with peers. Enjoy refreshments.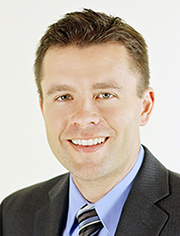 Join us to hear motivational speaker and entrepreneur Jared Carlson, Director of Innovation at the Arbor Day Foundation
Gain innovative strategies you can apply to your work and life tomorrow.
Build a workplace where you are the impetus of a constant exchange of ideas.
Learn more about NWU's transfer, adult and graduate programs.
Attend an Innovation Open House in Lincoln or Omaha.
LINCOLN
Wednesday, November 9, 5:30–7 p.m.
Smith-Curtis Building, Great Hall
5000 Saint Paul Avenue
Nebraska Wesleyan University
OMAHA
Wednesday, November 16, 5:30–7 p.m.
First National Business Park
14010 FNB Parkway, Suite 700
Nebraska Wesleyan University
How to register
RSVP to Angela
apearson [at] nebrwesleyan.edu
402.465.2329
Contact or visit us
Lincoln
5000 Saint Paul Avenue
Lincoln, NE 68504
402.465.2329
Omaha
14010 FNB Parkway, Suite 700
Omaha, NE 68154
402.827.3555
adultadmissions [at] nebrwesleyan.edu